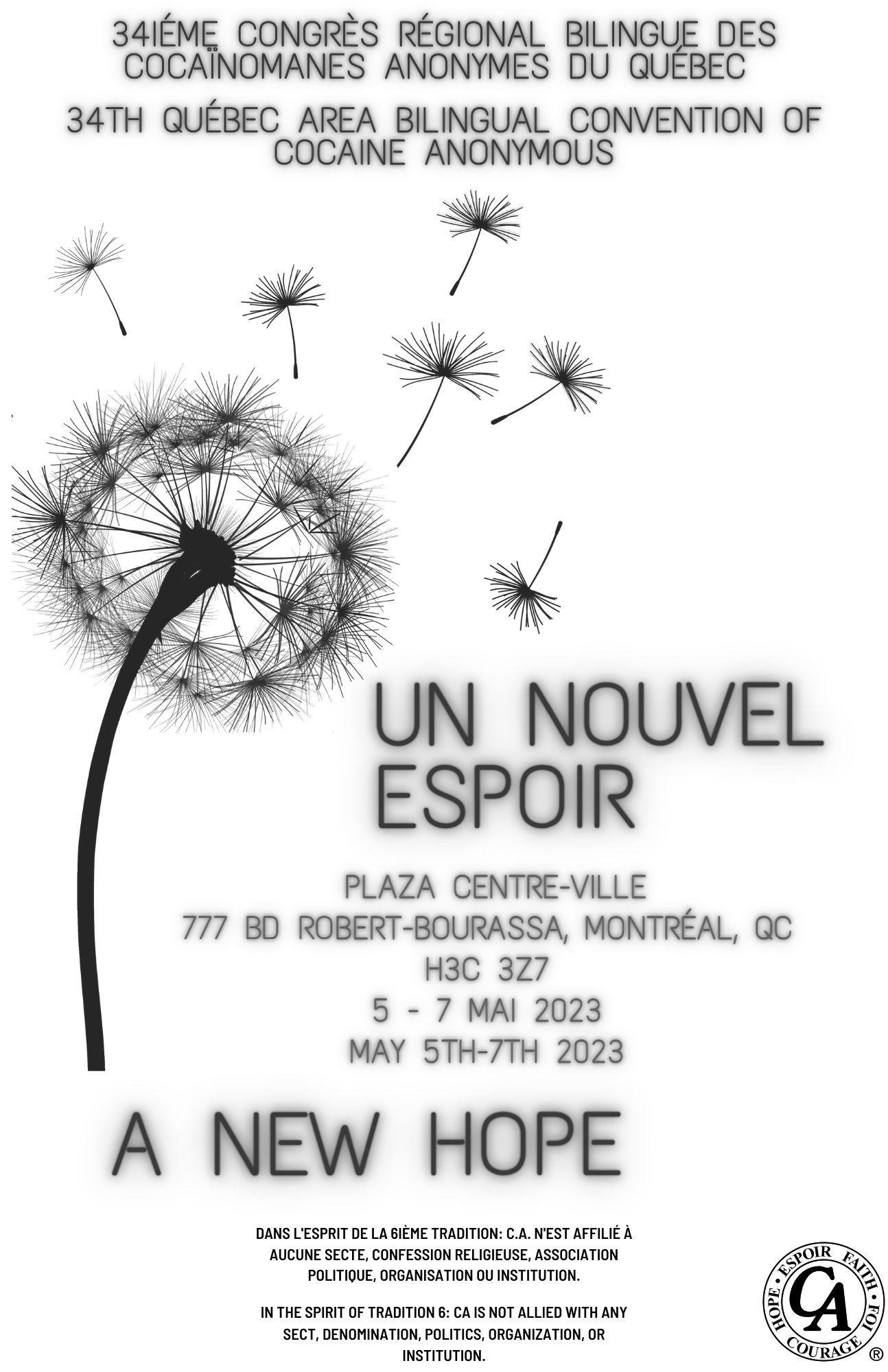 Mission Statement
The mission of the Quebec Area Cocaine Anonymous Conventions is to promote enthusiasm and unity within the Fellowship of Cocaine Anonymous and financially support the Area's effort to carry the message of Cocaine Anonymous to the addict who still suffers.
The Area Convention Committee
The Area Convention Committee is a committee of the Quebec Area of Cocaine Anonymous and as such must submit monthly reports to the Area Service meetings. Each of the convention sub-committees meet on a regular basis, along with the convention's steering committee, to further plan and organise this awesome event..
Meeting schedule
Every Third Sunday of the Month. (This schedule will change in the near future, as the convention date approaches.)
3rd Sunday at 6 p.m.
Zoom ID: 3405212532
https://us02web.zoom.us/j/3405212532